Written by Noel Coward
Directed by David Tuffnell
Produced by less is MORE Productions
Cast:
Charles Condomine: Simon Blake
Ruth Condomine: Helen Rose Hampton
Dr Bradman – Wesley Milligan
Mrs Bradman – Emma Clare
Elvira – Natasha Haws
Madame Arcati – Allison Saxton
Edith – Laura Lonsdale
Socialite and novelist Charles along with his second wife, Ruth, have one very large problem – the ghost of his first wife, Elvira.
However it's his own entire fault, having invited the wonderful Madame Arcati to conduct a séance, in the hope of gathering material for his next book – when his plan backfires. As in life, Elvira, his first wife, is temperamental and now she's a ghost she's going to enjoy nothing more than attempting to ruin Charles's new marriage from beyond the grave.
The smash hit comedy makes its way to Middlesbrough Theatres' stage with local theatre company less is MORE channelling the spirits and guiding them on their way.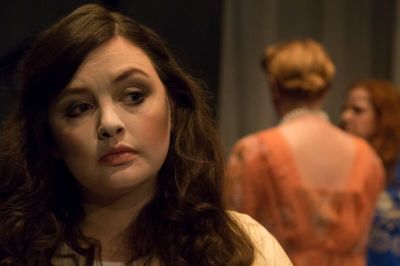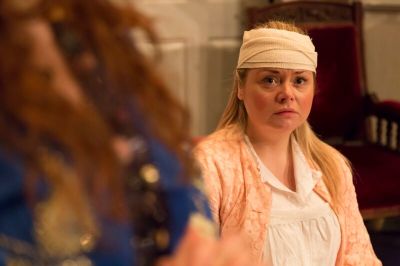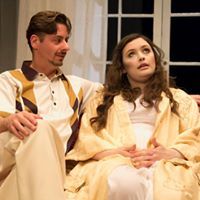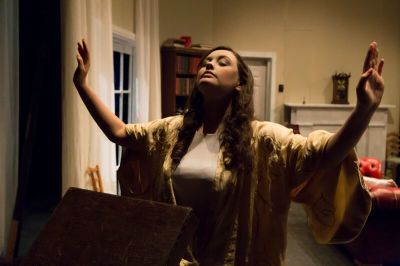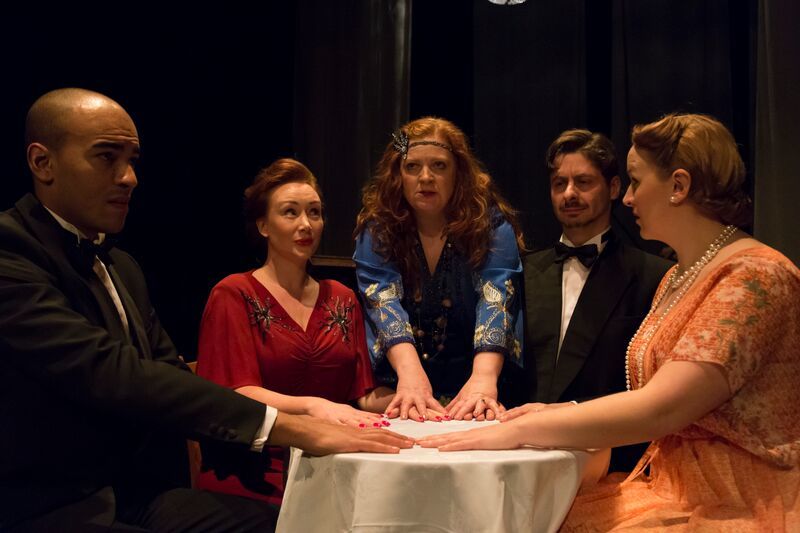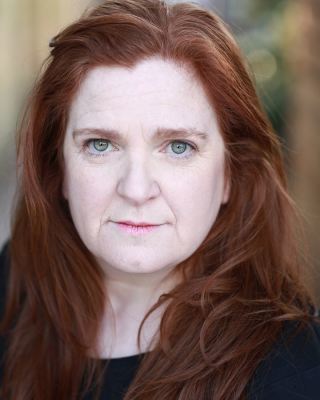 Allison Saxton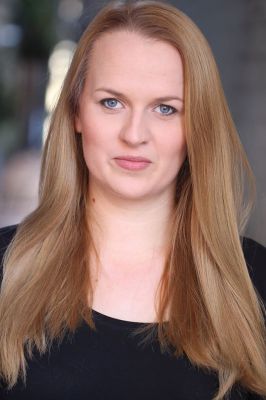 Emma Clare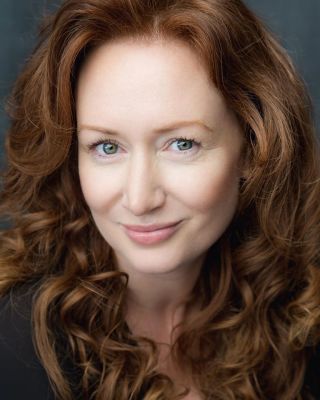 Helen Rose Hampton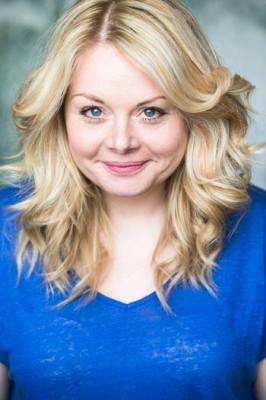 Laura Lonsdale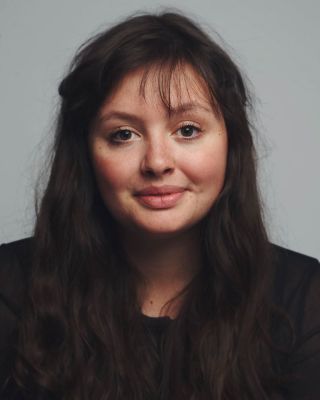 Natasha Haws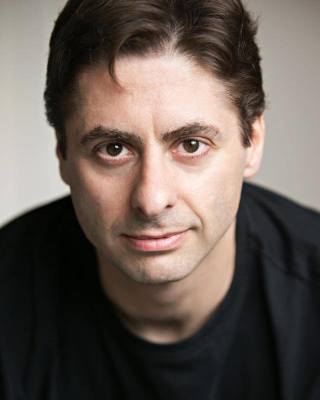 SImon Blake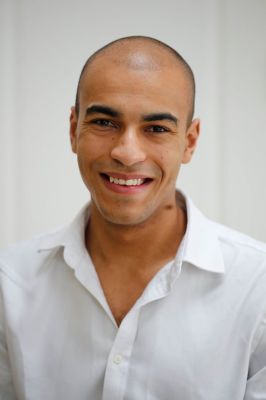 Wesley Milligan
Review : Love Middlesbrough Blog. By Rob Nichols
A Night at the Theatre – Blithe Spirit
Escape into another world with Noel Coward's comedy classic, Blithe Spirit running this week at Middlesbrough Theatre. Enter the country house set of the early twentieth century, a world of faltering servants, clipped accents, cocktails and it is formal dress code for dinner parties. It is all frightfully correct but there are frightening things bubbling beneath the surface. This particular dinner party thrown by socialite and novelist Charles and his wife Ruth serves up far, far more than the hosts bargained for with hilarious consequences.
Charles is researching for his latest book and decides to invite the marvellously over the top medium Madame Arcati over to conduct a séance. Maybe he ought to have thought twice before the flamboyant spiritualist asked if there was anyone there. Charles' troublesome first wife Elvira seemed only too keen to return and cause all sorts of trouble and mayhem between Charles and second wife Ruth.
We are so lucky to have Middlesbrough Theatre. The unassuming post-war theatre sits amongst the foliage of leafy Linthorpe. The theatre has so many pluses, from the ample car parking right outside to the attentive staff. There are the home comforts of proper theatre seats and the rake affords superb viewing. Yet it has that intimacy of a small theatre but with a stage big enough to allow the elaborate country house set. In fact the last time I attended a play here we were all actually seated in the round on the stage itself.
Blithe Spirit is regarded as one of Noel Coward's masterpieces, breaking all records for a West End run with nearly 2000 performances through the 1940s, records then smashed by The Mousetrap. Yet Coward went out of fashion, his plays about upper class England were something of an anathema to the aspiring post war generations. Latterly we fell in love with Noel Coward all over again as he made notable appearances on the screen, who can forget him as the criminal godfather, Mr Bridger, in The Italian Job.
This show is co-presented with Less is More Productions. They are a local company aiming to create theatre in Tees Valley area. Less is More like to work with and nurture emerging artists from Middlesbrough and the north east. That is certainly the case with the actress fulfilling the role of the ghostly presence of Elvira. South Shields Natasha Haws still known to many as the ridiculously talented teenage singer songwriter. She is also a ridiculously talented actor on the stage.
Only Charles can see Natasha/Elvira's ghostly presence but while the results are hilarious for us they are certainly no laughing matter for the hen pecked husband. He is suddenly trapped between his high maintenance first wife Elvira and equally domineering second spouse, Ruth. Charles doesn't know which way to turn. Maybe he could enjoy the best of both worlds. Yet secretly and certainly not silently Elvira is plotting, plotting, plotting.
Really funny, superb acting and a great opportunity to revel in a real treasure of 20th century theatre.